What ever your needs, blocz Ultrafast All-Flash cloud storage powered by Pure provides optimum costs based on performance.  Hosted in either our secure Cambridge or London Volta data centres or geo-replication between both.
10Tb of All-Flash cloud storage in a single data centre of you choice – £600 per month
10Tb of All-Flash cloud storage geo-replicated between data centres – £1,200 per month
To access our Cloud storage we have a number of connection options including: –
Private peering
BGP & Layer2
Layer2 and IPSec VPN
Provision in blocz Cloud
Talk to us today about your requirements, if you are looking for more than 10Tb or any other storage-based requirements.  Fill out the form below or call us directly on 020 3026 8930
What is an All-Flash Array?
An all-flash array (AFA) is a storage infrastructure that contains only flash memory drives instead of spinning-disk drives. All-flash storage is also referred to as a Solid-State Array (SSA). AFAs and SSAs offer speed, performance, and agility for your business applications. 
Where Do All-Flash Arrays Fit Into the World of Data Storage?
For much of modern history, cloud and data centers have been dominated by hard-disk drive (HDD) technologies configured as network-attached storage (NAS) and/or storage area networks (SANs).
With the advent of solid-state drives (SSDs), data storage companies started offering expensive high-performance flash memory offerings for Tier 0 and Tier 1 data applications. The lack of spinning disks means solid-state drives are orders of magnitude faster than traditional technologies.
Thanks to Moore's Law, flash storage continued to become more cost-effective, making the all-flash versions of NAS devices and SANs economically feasible. blocz Cloud storage solutions are powered by Pure Storage® who deal exclusively with these all-flash arrays (AFAs).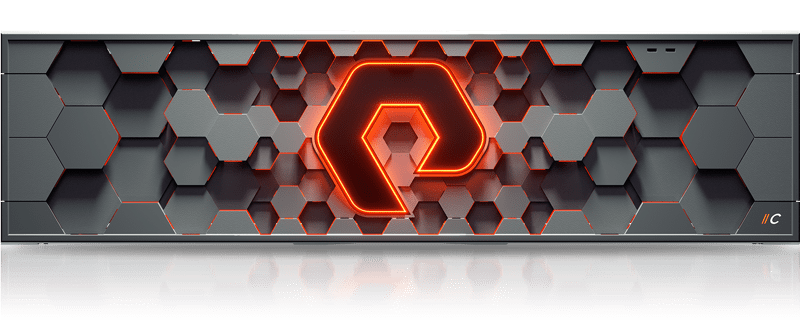 What can I use my storage for?
You can use the blocz Ultrafast All-Flash cloud storage for a number of solutions including: –
Fast cloud server storage or OS disks
Kubernetes persistent storage
NFS
Fast data back up and restores solutions
As part of a DRaaS solution
On-Premise to cloud replication
A landing point for data migration
Pricing is based on 12 month term
Pricing excludes VAT @ 20%
Using blocz cloud attracts additional costs
T&Cs apply